Latest on sean-gelael.com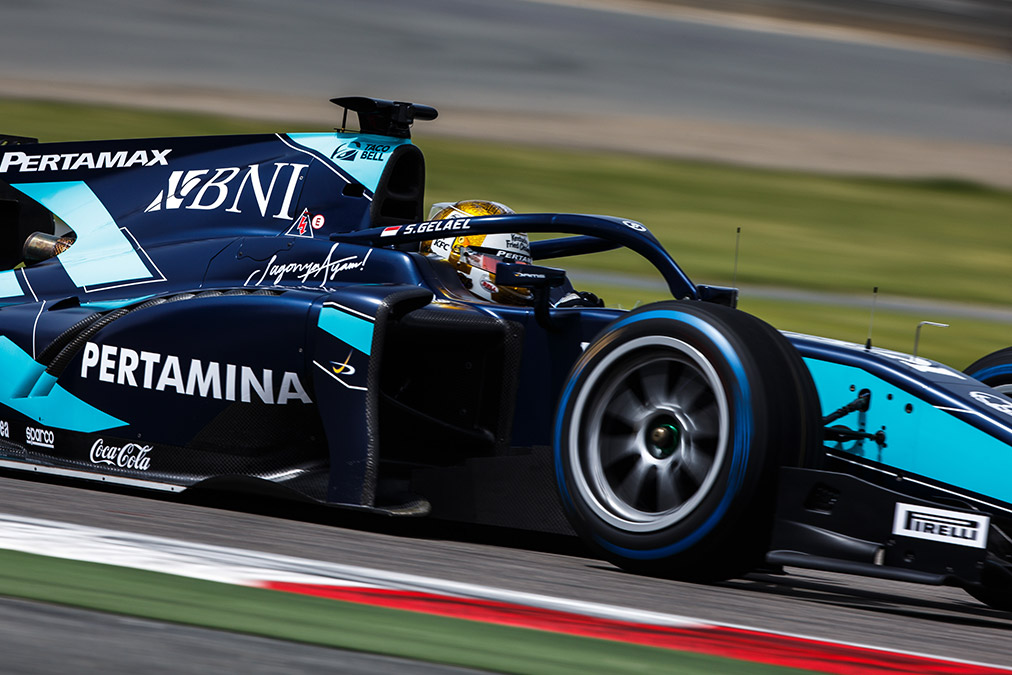 Team Profile
2020 will be the fifth full season of Sean Gelael to appear at the FIA Formula 2 Championship. This season also feels quite special because Sean joined the French team, Dams, which was the best team in the FIA F2 last year. In the Le Mans-based team, Sean will work together with British racer Dan Ticktum, who previously collaborated with Dams at GP3. The collaboration of Sean's experience and the new spirit of Ticktum are expected to bring fresh air to Dams to achieve victory this season. Sean is motivated to achieve the best results in order to pay Dams' trust. He also showcases this high enthusiasm through his new helmet design this season which contains an element of "Mamba Mentality" which is the motto of the late US basketball legend, Kobe Bryant. May the combination of Sean's experience and the maturity of Dams as one of the leading F2 teams bring positive results.
View Full Profile
RACE SCHEDULE 2020
Sakhir, Bahrain

20 - 22 Maret 2020

Sakhir circuit has 15 corners, nine left corners and six rights corner.

Sirkuit Zandvoort, Netherlands

1 - 3 May 2020

The Zandvoort circuit in the Netherlands returns to the F1 calendar after being absent for 35 years. The length of the circuit has undergone several changes. Latest, the Circuit has a track length of 4.252 km and has 14 bends.

Barcelona, Spanyol

8 - 10 May 2020

The length of Barcelona circuit is 4.7 km.

Monte Carlo, Monaco

21 - 23 May 2020

The length of Monte Carlo circuit is 3,337 km.

Baku, Azerbaijan

5 - 7 June 2020

Sirkuit Baku memiliki panjang 5,9 km dengan 20 tikungan dan merupakan sirkuit jalanan tercepat dan terpanjang.

Spielberg, Austria

3 - 5 July 2020

The 4.3 km track has nine corners.

Silverstone, Great Britain

17 - 19 July 2020

The 5,890 km circuit has 18 corners.

Budapest,Hungary

31 July - 2 August 2020

The 4,381 km circuit has 14 corners.

Spa-Francorchamps, Belgium

28 - 30 August 2020

The 7,004 km circuit has 20 corners.

Monza, Italy

4 - 6 September 2020

The 5,793 km track is located near Monza in the north of Milan.

Sochi, Rusia

25 - 27 September 2020

The length of Sochi circuit is around 5.5 km.

Yas-Marina, UAE

27 November - 29 November 2020

The length of the circuit is 5,554 km.
Follow Us On Social Media