Latest on sean-gelael.com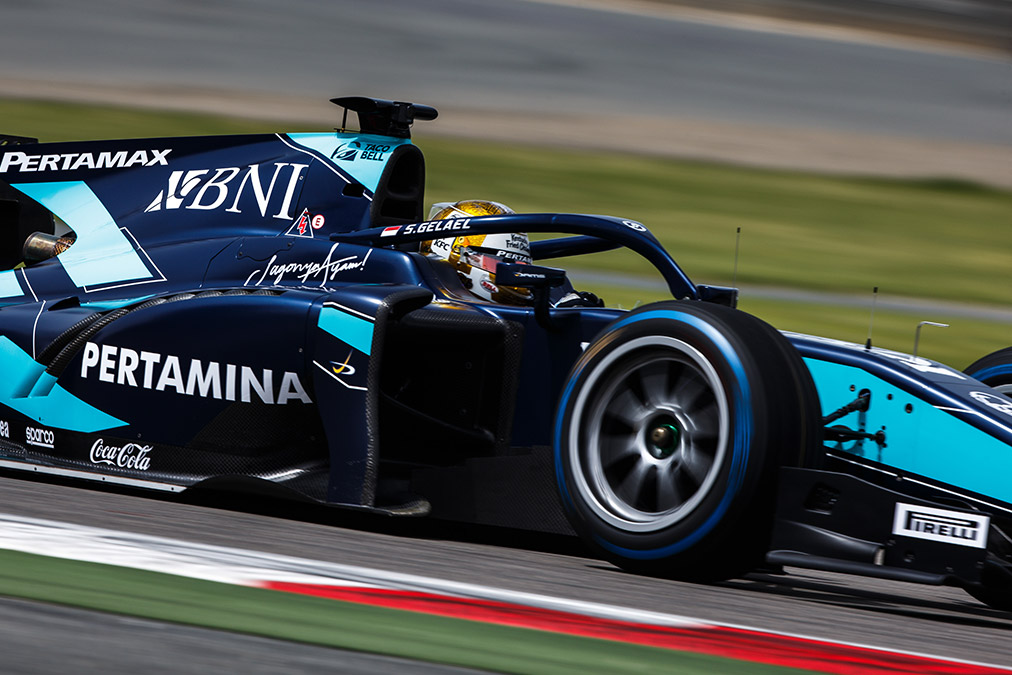 Team Profile
2020 will be the fifth full season of Sean Gelael to appear at the FIA Formula 2 Championship. This season also feels quite special because Sean joined the French team, Dams, which was the best team in the FIA F2 last year. In the Le Mans-based team, Sean will work together with British racer Dan Ticktum, who previously collaborated with Dams at GP3. The collaboration of Sean's experience and the new spirit of Ticktum are expected to bring fresh air to Dams to achieve victory this season. Sean is motivated to achieve the best results in order to pay Dams' trust. He also showcases this high enthusiasm through his new helmet design this season which contains an element of "Mamba Mentality" which is the motto of the late US basketball legend, Kobe Bryant. May the combination of Sean's experience and the maturity of Dams as one of the leading F2 teams bring positive results.
View Full Profile
RACE SCHEDULE 2021
Spa-Francorchamps, Belgium

01 May 2021

Sirkuit Spa Francorchamps memiliki panjang 7.004 km dan memiliki 20 tikungan. Sirkuit Spa Francorchamps kalin pertama digunakan untuk ajang Grand Prix pada tahun 1925.

Portimao, Portugal

13 June 2021

Sirkuit Internasional Algarve biasa disebut juga dengan Sirkuit Portimao. Sirkuit ini berada di Portimao, Portugal. Sirkuit ini memiliki panjang 4,6 km dengan tikungan sebanyak 17. Tahun 2021, Sirkuit Portimao jadi tuan rumah penyelenggaraan balap ketahanan mobil, World Endurance Championship (WEC).

Monza, Italy

18 July 2021

Sirkuit ini memiliki panjang lintasan mencapai 5,793 km dan terletak di dekat konta Monza bagian utara Milan. Jet darat bisa melaju di atas sirkuit ini dengan kecepatan lebih dari 330 km/jam..

Le Mans, France

21 - 22 August 2020

Sirkuit Le Cestellet Prancis memiliki panjang 5.809 km dengan 14 tikungan. Lintasan sebenarnya didominasi dengan Mistral Straight sepanjang satu mil yang diikuti dengan tikungan kecepatan tinggi Signes.

Bahrain

30 October 2021

Sirkuit Baku memiliki panjang 5,9 km dengan 20 tikungan dan merupakan sirkuit jalanan tercepat dan terpanjang.

Bahrain

06 November 2021

Sakhir punya panjang lintasan 5,421 km yang terdiri 15 tikungan; sembilan ke kiri dan enam ke kanan. Sirkuit ini punya empat lintasan lurus, satu di antaranya adalah sepanjang 1.090 meter di depan garasi tim.
Follow Us On Social Media